Sundays
Our Sunday Services
Our Sunday Services at Cowplain Evangelical Church
We have two services that you are very welcome to come along to, discover more about our Sunday Services below!
Our Two Services
10am Discovery Service
Our 10am Discovery Service is ideal for people who don't usually come to church, and it's a great service to come to if you're checking out the Christian faith. The talks are topical, looking at what the Bible has to say about things that affect our lives today.
5pm Discipleship Service
Our Discipleship Service is our teaching service for those who want to grow in their knowledge and of the Bible and grow deeper in their faith. The style of teaching is Expository, going through a book of the Bible verse by verse.
What to expect on a Sunday
As you come into the main church building there will be music playing and a relaxed atmosphere. You will notice there are all ages here at CEC.
You can sit anywhere you like, don't be nervous!
Welcome
You will be welcomed at the door by one of our greeters. They will hand you a bulletin which gives information about the week ahead and other activities at CEC. One of our service hosts will be more than happy to help you find a seat, there is always space for you at church.
Message Outline
You will be given an outline which will be found inside your bulletin. The outline has the Bible verses and the points from the sermon. We encourage everyone to use this as it will make it easier for you to follow what the speaker is saying. The main points and Bible verses are also projected onto the main screen.
Worship
Worship is led by our team of team of talented musicians. All our worship songs and hymns are projected onto a big screen at the front, so there is no need to worry about not knowing the songs. Worshipping God is shown in many ways, and we encourage you to worship as you like.
Children & Youth Groups
After the notices from the Pastor, we welcome your children to our various groups. We have a creche for 0-4 year olds, Sunday Club for school years R-6 and Relish for school years 7-11. We are sure they will have lots of fun in their groups, but they are also welcome to stay in the service if they feel comfortable.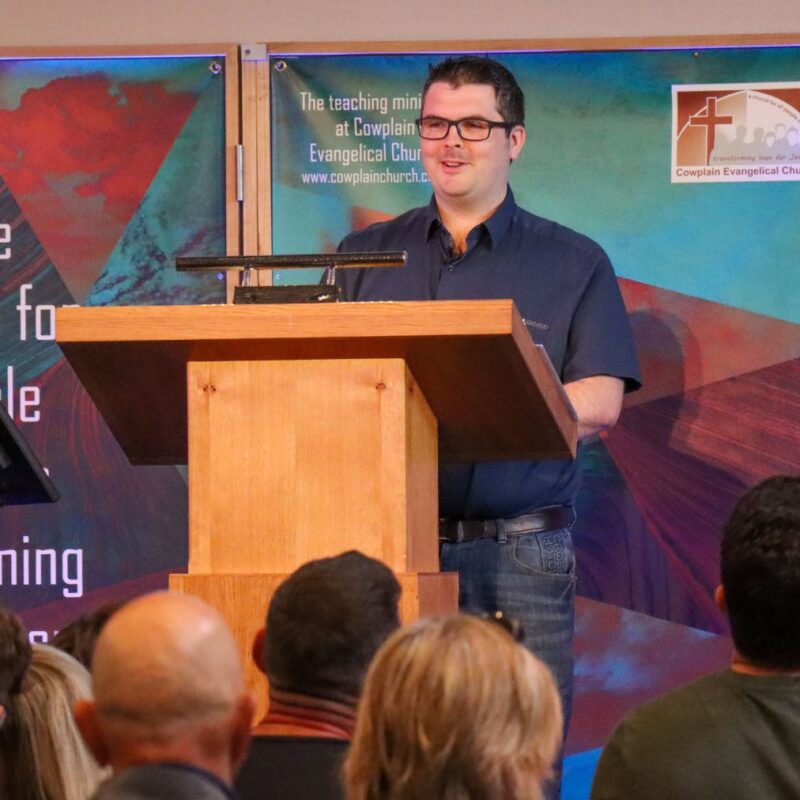 Bible Reading
Our Bible passage for the sermon will be displayed on the screen and read by one of our service leaders. There are Bibles available at the Information Desk at the back of the church, or you are welcome to read along on your phone and tablet. We read from the New International Version (NIV).
Sermon
The sermons are practical, down to earth and understandable. Our Discovery Service is for those checking out the Christian faith, so we allow our discovery service to be from the Bible and easy to understand. All the Bible passages and points will be on the screen, so the sermon is simple to follow along with.
Communion
Communion is celebrated twice a month, on the third Sunday morning Discovery Service. We encourage Christians to take part but we do not pressure you to take part, you can simply allow the bread and wine to pass you by. Gluten-free bread is available from the Information Desk.
Refreshments
At the end of the service our free teas, coffees, and biscuits are served from the Kitchen hatch and we would love for you to stay for some refreshments! This is a great time to get to know and catch up with you, so why not stay around for a while?
Frequently Asked Questions
Got questions? Let's answer them!
Find out what we do during the week!
This isn't goodbye! Join us during the week, find something for you.
Is there an event that interests you?